Cheyenne Sanford, Board Member At-Large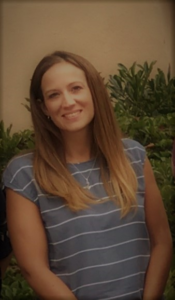 Cheyenne is originally from Florida, where she resided until high school, then moving to Texas. She landed herself in San Diego after enlisting in the U.S. Navy where she served for 4 ½ years. Once in San Diego, she just couldn't leave! Cheyenne earned her B.A. in Business Administration, working as an office manager and bookkeeper for 5 years. She found her passion in School Psychology, where she then received her Master of Science in School Psychology from National University. Cheyenne is in her fifth year as a School Psychologist working at Cajon Valley Union School District. Her professional interests are Patterns of Strengths and Weaknesses, social-emotional functioning, and inclusion.  
Cheyenne lives with her husband, 12-year old daughter, and two dogs. In her spare time, Cheyenne enjoys being active, reading, and listening to live music. This is Cheyenne's third year serving on the SANDCASP board.